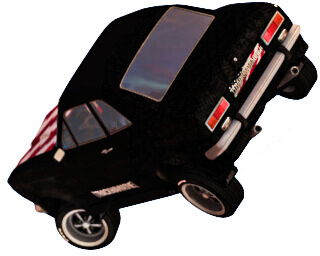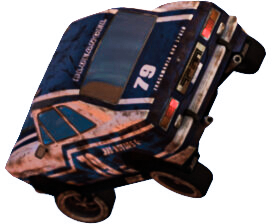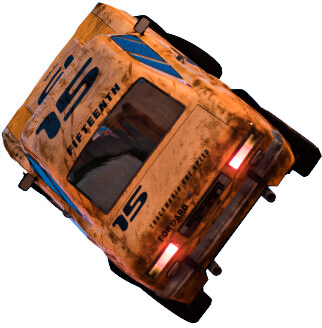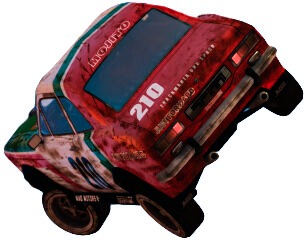 The Trackmania United remake project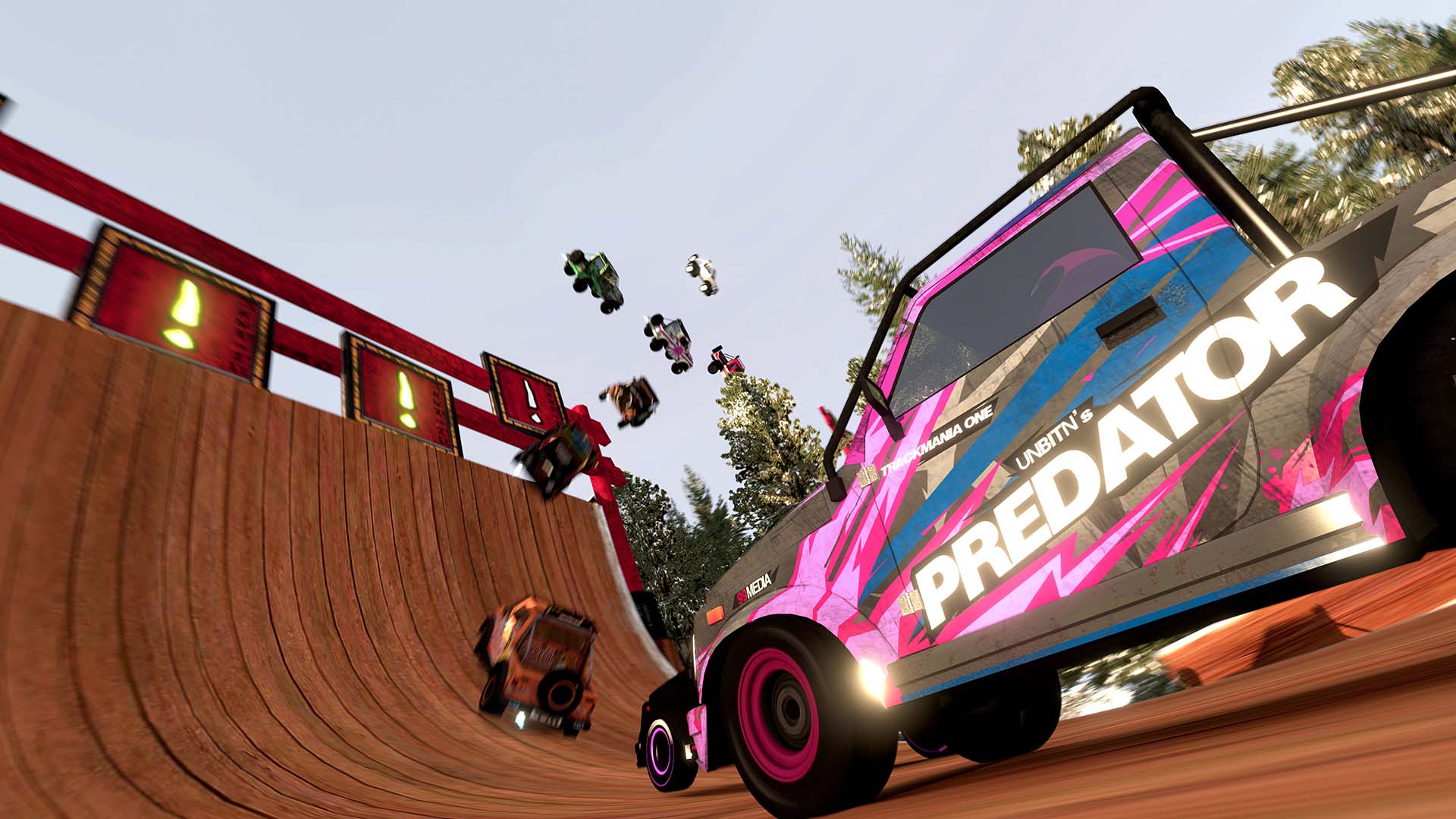 We are bringing older games to a new engine
Thanks to the creative possibilities introduced with the features of ManiaPlanet, the gaming platform of Trackmania², we are able to create content just like the devs. Trackmania One uses this benefit and ports all the track editor parts, graphics and the gameplay of older Trackmania games to the newer platform. The single environments remade by us are so-called "titlepacks", pretty much downloadable community-made DLCs for the Trackmania² games. While our work is for free, you need to own the base games by Nadeo.
Gameplay you haven't seen before
Not just the same game - but a whole new experience
With Trackmania One we are obviously providing the original games including their features like blocks, textures and gameplay – but we took the chance to enrich the entire experience with our own unique touch. We take direct community inputs as our fuel to keep going.
Difference like Day & Night
The project that goes all out on creativity
Trackmania One is also defined by its various solo campaigns, created by a big group of players every time. Creating dozens of tracks which make out a smooth and fun to play campaign can be a hard task, and we are trying to add elements everyone likes. The tracks also stand out with their beautiful sceneries. This wouldn't be possible without a powerful block set to build with. Next to all blocks from the original environments, we added exclusive blocks to every of our titles, adding many more possibilities for the map creation as well as decoration.
Want to play with a fancy car? No problem! Our livery designers created a big range of high quality vehicle skins to choose from. Donators have an even bigger selection!
When eye candy and adrenaline synergize
As scratched before, a special feature of Trackmania One is the freedom of a much bigger building block set since it is all in our hands. All environments combined add about 750 blocks which are not featured in the original games. We decided to go to the next level with our 3D assets, aiming for a quality that is visible in newer Trackmania games from Nadeo. But not only the gameplay part matters – it's often the UI that gives the first impression. For that reason, we decided to recreate all UI/UX elements from the original game and feature only custom visuals. The result is our entirely redesigned main menu and ingame UI overlay. If you listen closely, you will notice that the menu music synchronizes with the buttons you click!
Dive into new playgrounds with lots to discover
None of this would be possible without the players
While we bring the foundation of Trackmania One, as in Blocks, tools, UI and more, the community players are the ones who blow life into our titlepacks. The solo campaigns available in all of our environments have been created by players of Trackmania One. They are the ones who bring experience and 'another perspective of thinking' into the game which is more than important. This way, we also get a better idea of which additions or changes are needed to ensure the maximum fun!
Besides community efforts to make the content the best possible, Trackmania One titles are also present in community events, held regularly. The track exchange for all TM games, ManiaExchange, has been a partner on these matters for a long time and made these racing sessions possible.
Don't take our word for it
TMOne is a prime example of how powerful ManiaPlanet's community tools really are. The collaboration between talented 3D-modellers, asset creators, map makers and scripters revives nostalgic moments and expands them beyond infinity.
TMOne finally releases my childhood dream of seeing my favorite environments with much more exciting blocks, as a Bay enjoyer it is a joy to follow the development of the most ambitious titlepack.
Games are modern-day works of interactive art and craft. Sometimes a game not only spawns a community of players from around the world, but also sparks a rare enthusiasm that results in those players working together and creating something fresh and new that rises above the foundation on which it was based. TMOne is a shining achievement.
The TMOne project is what I call a proper remaster. Not just simple visual upgrade but reworking content and adding new things to it.
We are rewarding players who support us
The web presence of UNBITN and our project requires a permanent online server to host our sites, provide download links and power our ingame UI with hosted files. All of this and additional money spent on media assets , other outsourced things and community events takes some money every year. Since our project is playable for free and will remain so, we are dependent on donations to keep running our systems. We're always happy when someone decides to support us financially, so we are giving back! By donating, you will receive several perks on our Discord server and ingame. Depending on the donation tier, you can receive:
How to play the titlepacks?
1. Download Maniaplanet and install the platform
2. Create your player account and log in
3. Activate a game key if you haven't done before (TM2 Valley / Lagoon)
INSTALLING TRACKMANIA ONE
4. Visit the ingame-store and look out for Trackmania One
5. Download the according titlepack ingame or externally
6. In case of a manual download, put the file in Documents/ManiaPlanet/Packs
7. Load the titlepack into an empty station ingame
Creating tracks gives you more freedom
The Trackmania One track editors work a bit different than the ones players are used to in official Trackmania games. Since we are technically restricted to the use of so-called 'items' instead of the regular blocks, we have a lot less automated processes which require a bit more patience when building. Dragging roads or terrain is not supported, but we provide all single parts to build with. On the other hand, though, you get much more freedom to express your ideas. The mapping technique 'blockmixing' that allows you to skip boundaries of blocks and place them at the same spot for example is fully possible with Trackmania One as well as freedom in selecting the random block variant you really want instead of the game assigning one randomly.
Thanks to all contributors
This project would have not been possible without all the support from the community and our play testers. They are the ones breathing life into our titles with their campaign maps, ideas and other creative input.
We made sure to credit everyone who took part in the creation of this work over the years. You can see all participants' names in the main menu ingame.
You're interested in our work?
Join our community today and connect to us and the players. We're happy to see you!
We're dependent on donations to finance our servers and would be delighted about a little donation. In return, you will receive various perks!